Nebulizer Refill Form
Let us help you or your little one breathe a bit easier with a nebulizer! A nebulizer is a device that converts liquid medications into a medicated mist that can be inhaled using a mask or mouthpiece. Nebulizers can expel the mist in a steady stream until either all of the medicine has been used up or the machine is turned off. These devices have many benefits when it comes to treating respiratory illnesses. Take a look at some of them:
Work Faster: Medicines can be absorbed more quickly and work faster when inhaled by nebulizer versus swallowing a pill.
Fewer Side Effects: With a nebulizer, fewer people have complained of increased heart rates or headaches.
Simple to Use: This simple-to-use equipment is suitable for anyone in the family. You don't have to breathe a certain way as you would with an inhaler, but breathe normally though more deeply.
Convenient: These small and portable devices can travel with you wherever you go! They usually only need one outlet and come in battery-powered versions as well.
Provide Peace of Mind: You can "breathe easier" knowing that relief is just a few minutes away with a nebulizer.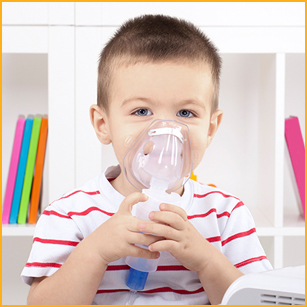 Check out this instructions video for one of our popular nebulizers!